Young Investigators Lecture Series
Caltech's Young Investigators Lecture Series (YILS) in Engineering and Applied Science, hosted by the Division of Engineering and Applied Science (EAS) at Caltech, provides research exposure and networking opportunities for selected PhD students and postdoctoral scholars with our faculty and the Caltech community. Researchers in industry, who are within 3 years of receiving their PhD, are also encouraged to apply. The YILS program is particularly interested in applications from candidates from groups historically underrepresented in STEM, regardless of sex or race/ethnicity.
The series will be held virtually for the 2020-21 academic year.
» Deadline to apply was June 1, 2021.
» Further nominations will be reviewed on a quarterly basis.
» Questions should be directed to yi-lecturecaltech.edu.
The Young Investigators Lecture Series has been expanded to include the Young Investigators Forum! Selected nominees to the YILS program will be invited to participate in a forum to present a short conference-style talk (20 minutes plus 10 minutes for Q&A), in a single event to take place early June 2021. Watch this space for further details!
2021 Young Investigators Forum
Date: June 3, 2021, 12:00 pm
Location: Online Event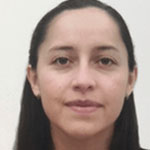 Title: Formal Behavior Synthesis Applied to Managing a Team of UAVs for Fighting Fires and Specification Inference Applied to Human Prediction
Speaker: Estefany Carrillo, University of Maryland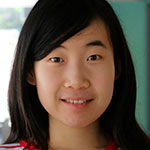 Title: Trustworthy Machine Learning: On the Preservation of Individual Privacy and Fairness
Speaker: Xueru Zhang, University of Michigan
2021 Young Investigators Lecture Series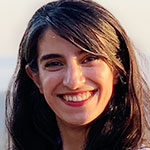 Title: Atomic-scale Understanding of the Emergent Phenomena in Quantum Materials
Date: January 27, 2021, 4:00 pm
Location: Online Event
Speaker: Salva Salmani-Rezaie, University of California, Santa Barbara
---
Title: Experimental Fluid Mechanics with Machine Learning
Date: March 4, 2021, 11:00 am
Location: Online Event
Speaker: Isabel Scherl, University of Washington
---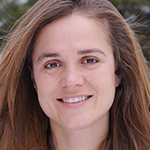 Title: Identifying New CFC Emissions Through Joint Inference of Banks and Lifetimes, with Impacts on the Ozone Layer and Climate
Date: March 10, 2021, 4:00 pm
Location: Online Event
Speaker: Megan Lickley, Massachusetts Institute of Technology
---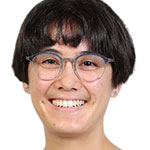 Title: A Networked Systems Approach to Engineering Synthetic Biological Patterning in Theory and Practice
Date: April 5, 2021, 11:00 am
Location: Online Event
Speaker: Melinda Perkins, European Molecular Biology Laboratory, Heidelberg, Germany
---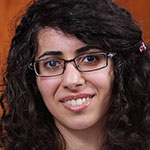 Title: Decentralized Multi-Robot Active Search and Rescue
Date: April 8, 2021, 12:00 pm
Location: Join Zoom event
Speaker: Ramina Ghods, Carnegie Mellon University
---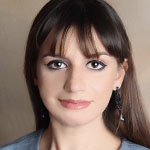 Title: Coping with Trauma: Noninvasive Technologies for the Diagnosis and Treatment of Posttraumatic Stress Disorder
Date: April 15, 2021, 4:00 pm
Location: Join Zoom event
Speaker: Nil Gurel, University of California, Los Angeles
---
Title: Shock Generated Vortex Rings Drive Entrainment and Cooling in Flow Induced by a Spark Discharge
Date: April 16, 2021, 3:00 pm
Location: Join Zoom event
Speaker: Bhavini Singh, Purdue University
---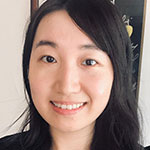 Title: Provable Representation Learning: The Importance of Task Diversity and Pretext Tasks
Date: May 3, 2021, 4:00 pm
Location: Online Event
Speaker: Qi Lei, Princeton
---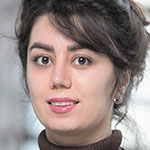 Title: Simulation of Quasi-static Folding and Deployment of Tape Spring Flexures Using an Efficient Geometrically Nonlinear Unified Beam Formulation
Date: June 4, 2021, 3:00 pm
Location: Join Zoom event
Speaker: Zahra Soltani, Imperial College London
---
2020

Title: Emergent Ferromagnetism in Twisted Bilayer Graphene
Date: February 11, 2020, 4:15 pm
Location: 106 Spalding
Speaker: Aaron Sharpe, Stanford University
---
Title: Laser Based New Materials Design and Manufacturing: Integration of Nano/Micro Functional Structures
Date: April 16, 2020
Location: Online Event
Speaker: Xining Zang, Massachusetts Institute of Technology
---
Title: Vortex-wall interactions of spatially and temporally evolving vortex pairs
Date: April 24, 2020, 3:00 pm
Location: Online Event
Speaker: Sarah Morris, Cornell University
---
Title: Atmospheric Aerosols with Different Origins: Cities, Forests and the Oceans
Date: September 30, 2020, 4:00 pm
Location: Online Event
Speaker: Qing Ye, Massachusetts Institute of Technology
---
Title: Engineering Glucose-Responsive Insulin Delivery across Length and Time
Date: October 8, 2020, 4:00 pm
Location: Online Event
Speaker: Lisa Volpatti, University of Chicago Pritzker School of Molecular Engineering
---
Title: Intratumoral Collagen-retained Immunotherapy
Date: October 22, 2020, 4:00 pm
Location: Online Event
Speaker: Noor Momin, Koch Institute for Integrative Cancer Research at MIT
---
Title: Topological Tools for Understanding Complex Systems
Date: October 26, 2020, 4:00 pm
Location: Online Event
Speaker: Michelle Feng, California Institute of Technology
---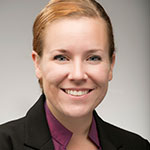 Title: Growing the Nearly Impossible: Routes to Stabilize Metastable Phases
Date: November 11, 2020, 4:00 pm
Location: Online Event
Speaker: Lauren Garten, Naval Research Lab (NRL)
---
2019

Title: Designer Matter: New Frontiers in Wave Interactions with Meta- and Nano-structures
Date: March 5, 2019, 4:00 pm
Location: Annenberg 105
Speaker: Nasim Mohammadi Estakhri, University of Pennsylvania
---
Title: Chip-Scale Nonlinear Photonics and its Applications
Date: March 13, 2019, 4:00 pm
Location: 106 Spalding
Speaker: Mengjie Yu, Harvard University
---
Title: Engineering Breath Biomarkers for Detecting and Monitoring Respiratory Disease
Date: April 4, 2019, 4:00 pm
Location: 105 Annenberg
Speaker: Leslie Chan, Massachusetts Institute of Technology
---
Title: Spatio-Temporal Pricing for Ridesharing Platforms
Date: April 8, 2019, 4:00 pm
Location: Annenberg 105
Speaker: Hongyao Ma, Harvard University
---

Title: Phononic Memories for Superconducting Quantum Processors
Date: April 16, 2019, 4:00 pm
Location: 106 Spalding
Speaker: Patricio Arrangoiz-Arriola, Stanford University
---
Title: Reduced-Order Model Framework for Thermochemical Non-equilibrium Hypersonic Flows
Date: April 26, 2019, 3:00 pm
Location: Guggenheim 133 (Lees-Kubota Lecture Hall)
Speaker: Robyn Macdonald, University of Minnesota
---
Title: A Scalable Monolithic Computational Framework for Large-scale Simulation of Hydraulic Fracture
Date: May 3, 2019, 3:00 pm
Location: Guggenheim 133 (Lees-Kubota Lecture Hall)
Speaker: Bianca Giovanardi, Massachusetts Institute of Technology
---
Title: Bubbles as Leaky Pistons: Particle Separation by Size from Suspensions
Date: May 30, 2019, 11:00 am
Location: Gates-Thomas 135
Speaker: Estella Yu, Princeton University
---
2018

Title: Bioinspired Algorithmic-driven Design of Additively Manufactured Materials
Date: January 11, 2018, 11:00 am
Location: 135 Gates-Thomas
Speaker: Grace Xiang Gu, Massachusetts Institute of Technology
---

Title: How Vegetation Impacts Erosion
Date: February 8, 2018, 4:00 pm
Location: 365 South Mudd
Speaker: Judy Yang, Massachusetts Institute of Technology
---

Title: Learning Versatile Behavior and Reusable Models through Real-World Interaction
Date: February 12, 2018, 4:00 pm
Location: 105 Annenberg
Speaker: Chelsea Finn, University of California, Berkeley
---

Title: Scalable Solid State Quantum Information Processing
Date: February 13, 2018, 3:00 pm
Location: 106 Spalding
Speaker: Sara Mouradian, Massachusetts Institute of Technology
---

Title: Machine Learning-based Microchip Platform for the Diagnosis of Disease
Date: March 8, 2018, 4:00 pm
Location: 105 Annenberg
Speaker: Jina Ko, University of Pennsylvania
---
Title: Molecular Understanding of Oxide Electrocatalysts for Energy Conversion and Storage
Date: April 4, 2018, 4:00 pm
Location: 106 Spalding
Speaker: Kelsey Stoerzinger, Pacific Northwest National Laboratory
---

Title: Low-Complexity Modeling for Visual Data: Representations and Algorithms
Date: May 23, 2018, 4:00 pm
Location: B280 Moore
Speaker: Yuqian Zhang, Columbia University
---
2017

Title: Bioelectrochemical Systems (BESs) for Energy Recovery from Wastewater
Date: March 8, 2017, 4:00 PM
Location: 365 South Mudd
Speaker: Christine Dykstra, School of Civil and Environmental Engineering, Georgia Institute of Technology
---
Title: Graphene Intercalation: A Pathway Towards Stabilizing New Two-Dimensional Crystals
Date: April 5, 2017, 4:00 PM
Location: 106 Spalding (Hartley Memorial Seminar Room)
Speaker: Zakaria Al Balushi, Department of Materials Science and Engineering, The Pennsylvania State University
---

Title: Hypervelocity Impact Flash and Plasma on Electrically Biased Spacecraft Surfaces
Date: April 14, 2017, 3:00 PM
Location: 133 Guggenheim (Lees-Kubota Lecture Hall)
Speaker: Monica (Yayu) Hew, Stanford University
---
Title: The Transport of Heat by Charge Carriers, Lattice Vibrations, and Spin Waves in Complex Materials
Date: April 19, 2017, 4:00 PM
Location: 106 Spalding (Hartley Memorial Seminar Room)
Speaker: Annie Weathers, Department of Mechanical Engineering, The University of Texas at Austin
---
Title: Breaking Lorentz Reciprocity: From Physics to New Wireless Communication Paradigms
Date: April 21, 2017, 4:00 PM
Location: B280 Moore
Speaker: Negar Reiskarimian, PhD candidate, Electrical Engineering, Columbia University
---
Title: Next-Generation Computing Using Spin-Based and 2D Materials
Date: May 11, 2017, 4:00 PM
Location: 106 Spalding Laboratory
Speaker: Jean Anne C. Incorvia, Stanford University
---
Title: Short-Wavelength Infrared Photon Detector Based on Charge Injection
Date: May 12, 2017, 4:00 PM
Location: B280 Moore
Speaker: Vala Fathipour, Electrical Engineering, University of California at Berkeley
---
Title: Machine Learning + Physics
Date: May 18, 2017, 11:00 AM
Location: 135 Gates-Thomas
Speaker: Julia Ling, Princeton University
---

Title: A Dynamical View of Optimization Algorithms
Date: May 22, 2017, 4:00 PM
Location: 105 Annenberg Room
Speaker: Ashia Wilson, University of California at Berkeley
---

Title: High‐Fidelity Probabilistic Model Identification and Monitoring of Nonlinear Dynamical Systems
Date: May 23, 2017, 11:00 AM
Location: 135 Gates-Thomas
Speaker: Audrey Olivier, Columbia University
---
Title: Pressure and Velocity Fluctuations in Wall-Bounded Turbulent Flows
Date: June 2, 2017, 3:00 PM
Location: 133 Guggenheim (Lees-Kubota Lecture Hall)
Speaker: Angeliki Laskari, University of Southampton